ESIC Eventos
Emprendedores: HUB - El ecosistema emprendedor en Valencia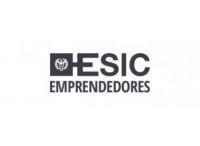 When?
06 de Jun del 2017 | from to
Where
ESIC Valencia
El HUB Emprendedores es un espacio de encuentro para el fomento del emprendimiento en ESIC. Son encuentros de 1 hora en los que emprendedores de la Escuela y figuras relevantes del ecosistema emprendedor valenciano compartan con nuestros alumnos y emprendedores su experiencia.
Descripción:
Plug and Play Spain es una de las aceleradoras de referencia en España comenzó oficialmente sus operaciones en 2012 con el objetivo de ayudar en el crecimiento de proyectos emprendedores, aumentando su acceso a los recursos dinámicos de Silicon Valley e incrementando las oportunidades de alcanzar el éxito comercial.
Ponente:
Juan Luis Hortelano, Cofundador y Director de PlugandPlay y cofundador de Blinkfire Analytics.

Contacto: Arturo Ortigosa
Email: arturo.ortigosa@esic.edu
Link relacionado
Link relacionado
http://wwww.esic.edu/evento/emprendedores-hub-el-ecosistema-emprendedor-en-valencia/?ini=2017-06-06&fin=2017-06-06