ESIC Eventos
Workshop - Agile Project Management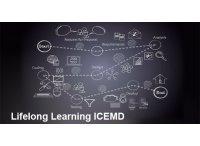 When?
21 de Mar del 2017 | from to
Where
ESIC Pozuelo
In this workshop we will introduce agile methodologies, technologies and best practices for working together as a team and new products and services in a competitive and constantly changing world.
We'll talk about concepts such as Scrum, XP or Lean Startup and we will review various tools that facilitate addressing the development of products and / or services.
Taught by
Ángel Luengo Dasí
Co-fundador & CTO de Metastasrtup
Link relacionado
Link relacionado
http://www.icemd.com/idigital/workshop-agile-project-management/?utm_source=mknet&utm_medium=email&utm_content=mknet_email_20170306_workshop_metodol_06032017_8567_workshop&utm_campaign=mknet_email_20170306_workshop_metodologias_agiles_06032017_8567