Global Master Business Administration [GMBA]

New, unique, and internationally recognised IMBA crafted by ESIC Business and Marketing School (ESIC), Shanghai International Studies University (SISU), and Florida International University (FIU) The programme is designed to enhance your management and leadership skills while strengthening your ability to face and solve complex challenges in an increasingly globalised environment. This International MBA is intended for people looking for a truly international and global business career. The program offers: 3 Continents: Europe + Asia+ America, 3 business environments, and 3 degrees.
1
Understand and master core concepts and methods in the application in business practiced in a digitalized and globalized worl economy.
2
Deal with complex issues both systematically and creatively in diverse and international context.
3
Frame business activities and decisions in ethical and human values.
4
Operate effectively across borders in business and other international contexts.
Academic Structure
The hybrid format allows you to personalize and make learning more flexible, through permanent "training".
In the hybrid classroom model, technology is integrated as one more element of the learning process that guarantees the continuity of training at all times. Your academic itinerary will begin with the core subjects (common to all masters), then the specialization subjects (specific to your master's degree) and in the optional module you can add subjects of your interest to design your own profile and cover any gaps by reinforcing the areas that you decide. In the end, the Final Master Project will follow.

Management Subjects

Specialisation Subjects
Category subjects
Economic models and systems

This subject aims at giving a critical and substantial understanding of the scientific discipline known as Economics in International Business: its main objective is to provide an integrated view of Macroeconomics and Microeconomics through a model that analyzes international trade and foreign markets. The students will see Economics as a coherent whole and they will be able to make sense not only of past economic events, but also of those that unfold in the future, stressing the fact that an ethical behavior combined with skills and professionalism is able to ensure sustainable development, rather than a short- term profit.

Financial Analysis and Stakeholder Value

Triple Bottom Line: The aim of the course is to provide students with theoretical and practical knowledge to analyze how the value of an organization and the decisions to be made to maximize it, rests nowadays not only in the financial or tangible aspects that and are accounted for in the classical financial statements (e.g. property, cash), but also on other value relevant aspects which affect to all their stakeholders.

In this block, participants will be led to the understanding of financial data (mainly coming from the external and internal accounting system) to critically analyze the value creation in these three main areas: financial, environmental (or ecological) and social.

Organisational culture and models

The advances we are experiencing in different disciplines and especially in technology are modifying the value chain in organizations in a way that is necessary to ensure their sustainability and competitiveness. This is why the alignment of the organization and the adaptation of structures in an agile manner are key to achieving an organizational design that evolves at the same speed like the context in which we work. This subject allows us to develop the behaviors that allow us to deploy the culture by improving the employee and customer experience, to know the most appropriate tools for the management, measurement, and monitoring of the indicators defined in the value proposition, and to incorporate the most appropriate models for change management in organizations. Knowing what to do, when to do it, and how to address the challenges considering all stakeholders to ensure the optimal evolution and adaptation to the digital ecosystem.
Subjects specific to your degree

INTERNATIONAL EXPERIENCE
Three Continents: Europe + Asia+ America, three business environments, and three degrees. Over a full-time immersion of 24 months, participants live, work, learn, and operate in the three continents that represent more than 80% of the world's economy.
The main pillars of the programme are:
> A place for the West and East to meet: In-depth understanding of Eastern and Western business practices to seize business opportunities in an increasingly complex global environment.
ESIC Business School (Madrid)
Shanghai International Studies University (SISU)
Florida International University (FIU)
*If for any reason beyond ESIC's control, travel to the city of destination is not available, a suitable alternative will be provided.

Final Project
GMBA students conduct an integrative applied group consulting project for startups. The Field Consulting project applies the learning objectives gives students the opportunity to utilize their knowledge and skills gained in the program to assist entrepreneurs in start-ups tackle a variety of business challenges.
*Academic Structure subject to change
Globally-focused professionals to acquire the insight, expertise, networks, and mindset to become successful executives and managers in tomorrow's business environment.
Alumni data
Functional areas of our alumni
27%
International development
Geographical areas
where our alumni work
Campuses and prices where taught
Global Master Business Administration [GMBA] in Madrid
Duration
Modality: presencial
Duration: 20 months
Credits, prices and admissions
Intakes 10/2022: Consultation
Campus ESIC Madrid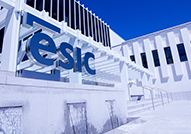 Global Master Business Administration [GMBA] in Barcelona
Duration
Modality: presencial
Duration: 20 months
Credits, prices and admissions
Intakes 10/2022: Consultation
Campus ESIC Barcelona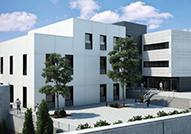 Leaders
Rankings
YESTERDAY, TODAY, ALWAYS
#30
WORLDWIDE
Best Global MBA. Based on student profile attracted by the School and career progression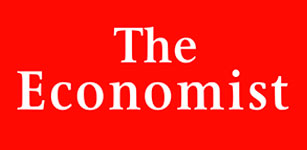 #19
WORLDWIDE
Best Business School. Schools with high potential for Latin American students and their networks

#1
SPAIN
Best Business School focused on student experience, preparation for working life and international perspective