Postgrado en Ecommerce [PSE]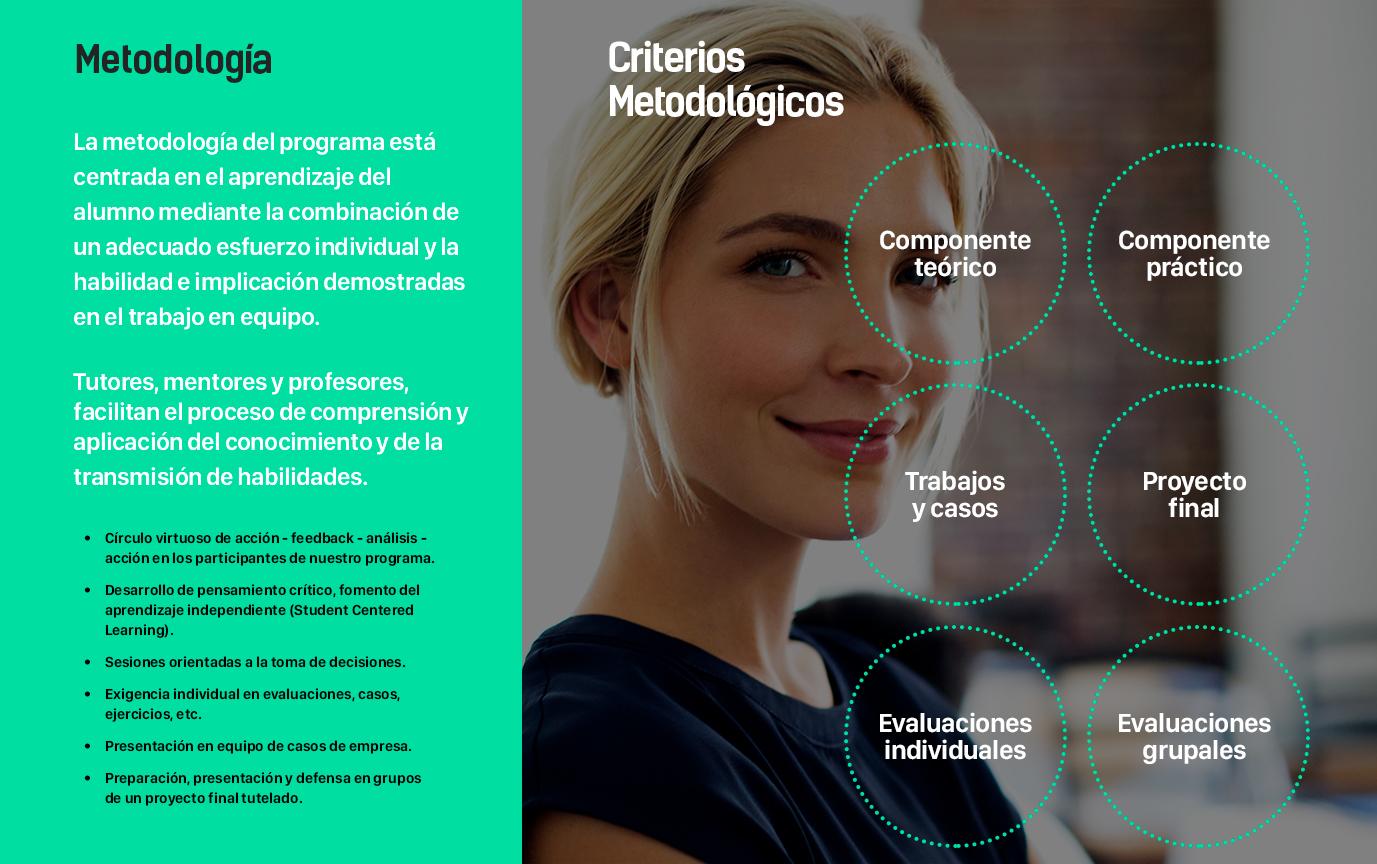 Faculty and invited speakers
Alvaro Manuel Gómez Vieites
Doctor en Economía y Administración de Empesas por UNED. Ingeniero de Telecomunicaciones por la Universidad de Vigo. Profesor asociado en diferentes Escuelas.
Francisco García -Tola Monpín
Manager of Marketing AI & Leads Management en VODAFONE.
Iván Casado Ginés
Licenciado en Derecho y MBA por la Dublin City University.Strategic Clients Services Manager para España y Portugal de PayPal.
Javier Hernández
Licenciado En Derecho, Universidad de Valencia. Docente Homologado por La Empresa Sp Formación y Consulting en los Programas de Contaplus, Facturaplus y Nominaplus. Curso de Experto en Análisis Contable, Escuela de la Empresa. Curso de Adaptación Pedagógica (CAP) en la especialidad de FOL. Curso de formador ocupacional correspondiente al programa de formación profesional ocupacional homologado por la Consellería de Economía Hacienda y Ocupación.
Jorge Aguilar García
Ingeniero de Telecomunicaciones por la UPM. Master in Digital Marketing and Content Management por ESIC. CMO en SUM Digital. Director del Master en Marketing Digital en ESIC.
José Fermín Rosell Aguirre
Executive MBA, IE Business School, Licenciado en Ciencias Empresariales, ESIC Business & Marketing School. Anteriormente: Manager de Banca Digital, Banco Santander. Director de Marketing, Diners Club International
José Luis Ferrero
Licenciado en Ciencias Económicas y Empresariales en la Universidad de Valencia, Master en Marketing Digital en EUDE, Master en Gestión Comercial y Marketing en ESIC, Postgrado en Dirección de Empresas en IESE, Director de Unidad de Negocio en vdShop (Vass group)
Manuel Puente Gascón
Licenciado en ciencias económicas y empresariales. MBA. Master de Marketing digital y ecommerce en ICEMD. CMO en EBN Banco. Ex responsable de desarrollo online de Orange y ex responsable de marketing digital & head of eCommerce en Supermercados DIA
Matías Ezequiel Acosta
Licenciado en Marketing por la Universidad Argentina de la Empresa y en ADE por la UCM. Certificado en Salesforce Marketing Cloud especialist, en Google AdWords y en Google Analytics. Gerente Salesforce Marketing Cloud en NATEEVO (VASS)
Mónica Díaz-Ponte Penedo
Licenciada en Ciencias Económicas por la UCM. Certificación en Inbound Marketing por Hubspot Academy. Managing Director en Digital Addiction.
Pablo Fernández Burgueño
Licenciado en Ciencias Políticas y de la Administración y Licenciado en Derecho en la Universidad Pontificia de Comillas, Master en Negocio y Derecho de las Telecomunicaciones, Internet y Audiovisual en IEB, Master en Comunicación y Educación en la Red en UNED. Director del departamento legal y de concienciación en Smart Human Capital
Raquel Leonor Castro Zárate
Licenciada en ADE por la Universidad de Buenos Aires. Master en Marketing Digital por inesdi Digital Business School. SEO, SEM & Google Analytics freelance consultant.
Rubén Hervás
Licenciado en Gestión Comercial y Marketing por ESIC Business & Marketing School. CEO en Cornicabra y Director del Master en Marketing Digital ICEMD.