Alumni data
Functional areas of our alumni
27%
International development
Geographical areas
where our alumni work
Alumni data
Functional areas of our alumni
27%
International development
Geographical areas
where our alumni work
Alumni data
Functional areas of our alumni
27%
International development
Geographical areas
where our alumni work
Companies where our alumni work
















Faculty
Luis A. Sánchez
Executive MBA, IE. MBA, Master and Bachelor Degree in Marketing, ESEM. Partner Director of Señales de Humo.
Margarita Núñez Canal
Doctora en Economía de la Educación por el CEU. Directora de Calidad y desarrollo de Programas en ESIC, Postgrado donde imparte docencia y participa en proyectos de investigación académica
Javier Rovira Ruiz
PhD in Management, Universidad Rey Juan Carlos. DDG, IESE. Bachelor Degree in Management, ICADE. LLB Law, ICADE. Former Marketing Director at P&G, Pepsico, and Gonzalez Byass. Author of "Consumering" ESIC (2007) and "Reset & Reload" ESIC (2011).
Mario Alejandro Weitz Schneir
Master in Applied Economics, The American University. Bachelor Degree in Economics, Universidad de Buenos Aires. General Manager of Consulta Abierta. Former member of the Board at the IMF. Consultant with the World Bank, the European Commission and the IMF.
Luca dell'Oro
PhD cand. Doctorando en Management, Liggs Univ. (USA), Ceo Gold Group, Ex. Director de Marketing Nestlé Iberica, Ex Director de Negocio DDB España. Ex Director General Mubiquo Mobile Apps
Gerardo Mochales Fernández
Degree in Economics and Business Management in ICADE. Executive Master in Digital Business in Northwestern University. PhD in Economics in UCM. CEO in IDC.
José Manuel Castellanos
PhD (c), UCM. Master in Financial Markets. Instituto Español de Analistas Financieros & CEFA and CEVE European certifications. DEA Graduate in Business and Administration, UCM and CUNEF. Managing Partner, Think Creative Spain, an US consulting firm. In charge of new business model diagnosis and valuation. Chairman of the Chapter of Firm Valuation Analyst, Instituto Español de Analistas Financieros (IEAF). Former BBVA Executive at Corporate Risk analysis, Equity Research and Valuation and New business models analysis and implementation. Co-author of the book "B2S -Big to Small" about how to implement the state of the art big corporations growth strategies to medium and small companies.
Javier Blanch Baixauli
PhD (c) in Organizational Behaviour and Master in Behavioural Research, Universidad Complutense de Madrid. PDG, IESE. Bachelor Degree in Psychology, Universidad de Valencia. Mass Market Division Director, Salerm Cosmetics. Former Marketing Director P&G Japan.
Tamotsu Kamata
Bachelor's Degree in Chemical Agriculture, Meiji University. General Director, Kamata Consulting
Joan Mir Julià
MBA, ESADE. PDD, IESE. Executive Program, BERKELEY, University of California.Licenciado en Farmacia, UB. Actualmente es Director General de AC Marca. Ex Grupo RBA, Del Monte Foods y Bayer. Codirector del IMBA y tutor del EMBA en ESIC Barcelona
Fernando Flores Bas
PADE, IESE. Bachelor Degree in Economics, Universidad Complutense. CEO Cione Grupo de Ópticas. Former CEO of the Executive Aviation Business Unit, Gestar.
Adriana Mutu
PhD in Political Science, Autonomous University of Barcelona. University Lecturer at the Universidad Abat Oliba CEU Barcelona, & Research Consultant
Olga Fernández Sastrón
Psichology degree and Advertising diploma in Richmond International University of London. Master in Clinical Psichology and Health Science and Master in Forensics Anlysis in UCM. Superior diploma in Executive Coaching in IE. Managing partner in The Challenge Group Executive & Life Coaching.
Yolanda Barneda
University Lecturer at the Universidad Abat Oliba CEU Barcelona, & Research Consultant. Creator, performer and director, Raices de Seda. Rompecabezas co-directed. Personal Development Coach, creator of Reconecta con tu naturaleza and Escribir para Reconocernos
Jesús Centenera Ulecia
PhD in Contemporary History, UNED. PDG, IESE. MBA, ESDEN. Bachelor Degree in Economics and Human Geography, Universidad Complutense. Managing Director, Ageron Internacional. Consultant with Spain's ICEX.
Tom Van der Heyden
MBA, IESE. Master in Applied Economics, University of Antwerp. Bachelor's Degree in Mathematics, Sint-Stanislascollege. Co-Founder and CEO of S3 Group
Michael de José
PhD in Economics and Business, UEM. PDD, IESE. Master in Auditing, Camara de Comercio de Madrid. Master in Financial Management, CESEM. Bachelor Degree in Business Administration, ICADE. Bachelor Degree in Law, Universidad de Deusto. Director of Information Technology and Chief Digital Officer, Grupo Leche Pascual
Tanguy
PhD in Applied Economics and Marketing, La Sorbonne.Post-Doctoral studies, Columbia University and IESE.Honours Degrees (2) in Economics and Marketing, La Sorbonne. Author of "CEOs as Leaders and Strategy Designers". Managing Director of Global Born.
Academic Structure
Estructura académica - Image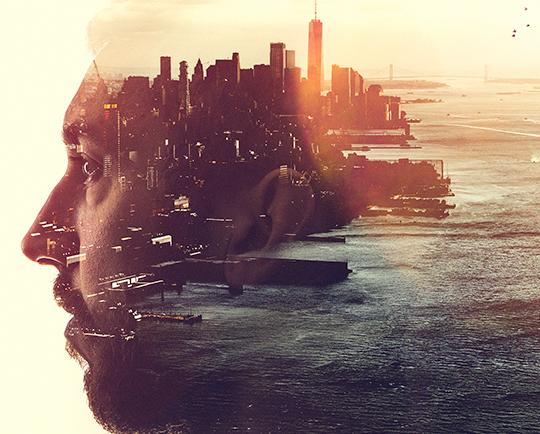 Global MBA
ESIC Business & Marketing School (ESIC), in collaboration with Shanghai International Studies University (SISU), and Florida International University Chapman School of Business (FIU), has designed a training experience for globally-focused professionals intended to provide a deep exposure to varied business practices, regulatory and cultural issues, and entrepreneurial environments. Over a full-time immersion of 18 months participants live, work, learn, and operate in the three continents that represent more than 80% of the world's economy. A truly international training provided by leading Business Schools in Europe, Asia, and America. Upon completion, participants receive three separate degrees ESIC IMBA + SISU MBA + FIU MIB.
Título
Management value generation
Economics for walking the world
Economic models and economic systems
Understanding markets and consumers
Defining and developing unique different business models
Growth and value generation beyond home
Título
Information and analysis for decision making
Big data and analytics management
Stakeholders value & finance mesure (triple bottom line)
Título
Management in the XXI century
Digital marketing methods
Digital marketing strategies and operations
Selling models: omnichannel
Neuroscience applied to business
New trends in consumption
Innovating in a disruptive environment
Título
People and processes
Managing market oriented & responsible organization
Delivering value on/off line
Enhance diverse talents and human capital
Título
Skills and self development
Empowering creative thinking
Responsible leadership and art of decision making
Critical thinking, problem solving and indep learning
Global corporate citizienship
Becaming global ethical manager
Título
World Market Workshops and specific seminars
Enhancing Diverse Talents and human capital
Data modelling & Decision Making
Global Megatrends, geopolitics and political economy
Fundamentals of International Business
Global Strategy and Business Models
Master's Project in International Business
Master's Seminar in International Business
Campuses and prices where taught
Leaders
Rankings
YESTERDAY, TODAY, ALWAYS
#1
1st position Ranking El Mundo
El Mundo
TOP
ESIC in the top 250 MBA
best business schools in the world
QS
TOP
ESIC in the top 20 best business schools
in the world in 2017 - Ranking América Economía
América Economía