ESIC Eventos
Curso Intensivo: Negociación Comercial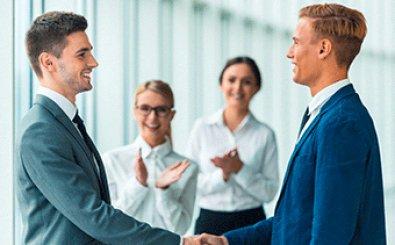 When?
22 de Nov del 2018 | from to
Where
ESIC-Club de Marketing de Navarra
Dirección
Avda. Anaitasuna, 31. 31192 Mutilva, Navarra
POTENCIA TUS HABILIDADES DE NEGOCIACIÓN Y LAS CAPACIDADES DE PERSUASIÓN PARA GENERAR MÁS VALOR.

¿Por qué deberías asistir?
Para saber reconocer cuáles son los momentos clave que se producen a lo largo del proceso de negociación, desarrollando las claves del éxito para cada uno de ellos.
Para aprender las técnicas que mejoran la exploración y el conocimiento incluso más allá de las manifestaciones de origen de nuestros interlocutores.
Para interiorizar la metodología para liderar conversaciones y optimizar los argumentarios como vehículos generadores de valor.
Para mejorar en la modelización y manejo de expectativas.
Ponencia a cargo de: D. Javier Molina
Miembro del Consejo de la Escuela de Ventas de ESIC. Steering & Board Committee de Gesvelice N.Partners. Managing Partner of Advisory & Development Unit. Conferenciante habitual de Hoy es Marketing, Expomanagement, Foro Mundial de Dirección Comercial y Fuerzas de Venta, Foro de Directivos, ...
Precio:
Antiguos alumnos asociados de ESIC y socios del Club de Marketing de Navarra: 260€
Importe público general: 400€
Consultar condiciones especiales para profesionales en situación de desempleo.

*El precio incluye almuerzo de trabajo.

Acción bonificable a través de Fundae.