ESIC Eventos
ESIC Aragón participará en el Salón SIE de Huesca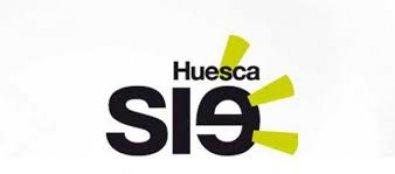 When?
18 de Oct del 2018 | from to
Where
Huesca
Dirección
Palacio de Congresos
El 18 y 19 de Octubre, en el Palacio de Congresos de Huesca, se celebrará una nueva edición del SIE Huesca. El salón oscense se ha convertido en uno de los eventos empresariales de referencia en nuestra comunidad autónoma. Un espacio de reflexión por él que han pasado algunos de los máximos referentes del panorama nacional en su ámbito de actuación.
El foro empresarial está organizado por el Ayuntamiento de Huesca y coordinado por la consultora Marketing de Pymes.
La presente edición contará con varios bloques temáticos que tendrán como eje común la innovación y las nuevas tendencias. Desde la experiencia de Cliente y la transformación digital, haciendo especial hincapié en la innovación educativa, las nuevas soluciones logísticas, las cuestiones sociales y la implementación de tecnologías como la inteligencia artificial, el big data, el blockchain o el Internet de las cosas. Interesantes cuestiones que se tratarán a lo largo del jueves y el viernes en el Palacio de Congresos de Huesca.
Durante dos interesantes jornadas, y pendientes de cerrar de forma definitiva el programa, pasarán por el escenario altoaragonés, entre otros: el investigador y experto en innovación educativa, Jesús de la Fuente Arias. Los responsables de Ibercaja (Ignacio Torre), ESIC Marketing and Business School (Antonio Sangó), Adidas (Francisco Doval), BBVA (Iskra Velichkova) y Banco de Sabadell (Montse Guardia). El experto en transformación digital y director del ICEMD, Enrique Benayas. Los emprendedores Macarena Estévez, Alex Dantart y Pablo Murillo. Alberto Martín (Jefe de Relaciones Institucionales de Smart City Expo World Congress), Pilar Bude (Fundadora y Presidenta de BULA Group) y Cristina Aranda (Presidenta de Mujeres Tech).
A lo largo de estos años el evento ha logrado:
Ser un foco de conocimiento innovador a nivel nacional que aporta nuevas ideas a los asistentes e invita a la reflexión.
Poner en valor a las personas como elemento fundamental para el desarrollo de las empresas
Motivar el talento creativo y el emprendimiento en la comunidad autónoma.
Convertirse en un altavoz de difusión nacional para comunicar la ciudad y lo que en ella se hace.
Destacar la labor social de la empresa y poner en valor su contribución al entorno que le rodea.
En esta edición, el SIE Huesca, contará con el apoyo de ESIC Marketing and Business School, Ibercaja, Araban, Castellar, Tecmolde, Fira de Barcelona, UR Pirineos, Xeryo, Eboca, Viñas del Vero, ABBA Hoteles, Recambio Fácil y Mujeres Tech.
Durante los próximos días, continuaremos desvelando algunas de las sorpresas que acompañarán a este nuevo Salón de Innovación y Emprendimiento de Huesca.
No te pierdas dos intensos días en el corazón de la vanguardia porque el futuro comenzó ayer. Información e inscripción gratuita en www.siehuesca.es