ESIC Eventos
Sesión Informativa del Programa Superior de Internet de las Cosas e Industria 4.0 - PSICI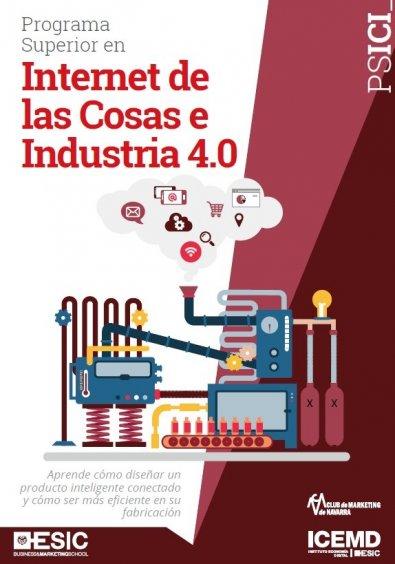 When?
17 de Sep del 2018 | from to
Where
ESIC-Club de Marketing de Navarra
Dirección
Avda. Anaitasuna, 31. 31192 Mutilva, Navarra
Te invitamos a la sesión informativa del Programa Superior de Internet de las Cosas e Industria 4.0 - PSICI
Domina las tecnologías y la metodología para la digitalización de una empresa industrial.
Objetivos:
Conoce los fundamentos, las metodologías de la Industria 4.0 y cómo implementarla en los negocios.
Desarrolla y ejecuta un proyecto de Internet of Things para no cometer errores.
Conocerás las nuevas tecnologías de Machine Learning, fabricación aditiva 3D, Big Data, realidad virtual, Cloud Computing, plataformas IoT...
Identifica los habilitadores tecnológicos para desarrollar la digitalización de tu negocio: cuál subcontratar y cuál no.
Domina las herramientas para identificar nuevos modelos de negocio innovadores para ser más competitivo.
Podrás poner en marcha la digitalización de tu industria de forma autónoma.
Dirigido a:
CEOs y Directores Generales.
Directores de Innovación.
Directores de Marketing.
Directores de Fábrica y Producción.
Directores de Operaciones.
Responsables de Producto.
Directores de Desarrollo de Negocio Gerentes de PYMES.

120 horas lectivas
Horario: viernes de 16:30 a 21:30h y sábados de 9:00 a 14:00h

Acción formativa bonificable a través de Fundae, solicite más información sobre cómo gestionar esta ayuda.