ESIC Eventos
MITB Program Presentation & Conference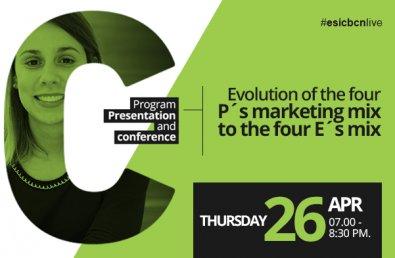 When?
26 de Apr del 2018 | from to
Where
ESIC Barcelona
Dirección
C. Maria Cubí 124
MITB PROGRAM PRESENTATION:
The MITB is designed to give you a deep understanding of the drivers of globalization, the process of internationalization, how the global economic environment influences firms' competitive responses, and how the world is interconnected. This results in graduates ready to deal with the challenges of expanding business into new global markets along with those of managing teams across cultures and continents.
By completing the MITB you will be in a position to identify the motives and means of servicing foreign markets, address controversial issues in international trade & business, formulate your own international business plans, and appreciate the factors that drive performance in the global economy.
The MITB will equip you with the knowledge and skills necessary to master the complexity required for making decisions in a globalized business environment. It will also add to your breadth of understanding of how global firms operate, prepare you to conduct business in a global context, and embrace emerging issues in international trade and business.
CONFERENCE: Evolution of the four P´s marketing mix to the four E´s mix.
In the 1960s, the marketing mix debuted, however, since then the world has changed incredible but with the 4 P´s still in place.
Audiences have shattered into fragments and slices, product differences can last minutes, not years.
The four P´s were developed in a drastically other environment.
If there has ever been a time to change in marketing, it is now.
The context we live in requires an updated toolkit; the four E´s.
PROGRAM PRESENTATION AND CONFERENCE BY:
David J.B. Egbring
David J.B. Egbring is a ESIC Barcelona MITB Faculty member. He has more than 20 experience years in international markets diverse companies. He has worked as a Commercial Director Jungheinrich Spain, Director de Hahebo España and North European Business Director en FLUIDRA.