ESIC Eventos
Madrid - Todo el lifelong learning de ICEMD en OMExpo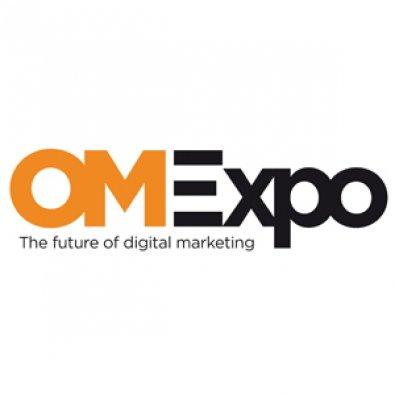 When?
26 de May del 2015 | a la(s)
Where
Pabellón 5, Feria de Madrid
Dirección
Av. Partenón, 5, 28042 Madrid
El epicentro de OMExpo, la Feria-Congreso más importante de Marketing Digital y Publicidad Online en España, tiene este año nombre propio: Main Square ICEMD.
ICEMD se ha propuesto compartir todo su know how en los distintos roles profesionales de la economía digital con todos los asistentes a OMExpo. Porque el aprendizaje en disciplinas en constante evolución nunca termina.
La programación incluirá un Digital Business Summit; una Masterclass titulada "Mobile first" sobre adaptación del e-commerce al cliente digital; Workshops en Digital Trends: Big Data, Branded Content y Omni channel; una sesión centrada en la Empleabilidad Digital; una Jornada Profesional e-Commerce; una Masterclass sobre el cada vez más en auge marketplace de la comida; y un Encuentro con Emprendedores Digitales.
Todos estos encuentros serán impartidos por profesionales de referencia en empresas o proyectos que han apostado con fuerza por las nuevas posibilidades digitales.
La asistencia es libre previa inscripción aquí. No olvides visitar el stand del Instituto, este año cargado de sorpresas: un viaje al evento de marketing más grande del mundo, la DMA que este año tendrá lugar en Boston; un espacio dedicado a la Wearable Technology en el que podrás probar todos los gadgets más punteros y compartir tu experiencia en Facebook gracias a Zerintia Technologies, una zona de descarga de e-books gratuitos sobre disciplinas tendencia de la economía digital; y una aplicación web que te ayudará a descubrir cuál es el máster que más se adecua a tu perfil.
Todas las ponencias se podrán seguir via Twitter a través del hashtag #MainSquareICEMD. Solo necesitarás abrir tu mente a nuevos insights y estar dispuesto a poner a punto tus skills digitales. Esta es la programación que ofrece el Instituto:
Miércoles 27 de mayo
10:30-12:30 Digital Business Summit: 3 retos, 3 oportunidades y 3 consejos sobre Economía Digital, con los expertos Javier San Miguel, Director de Marketing e E-Commerce de Hoss Intropia; Marta Lozano, Directora de Marketing de BP Iberia, Diego Manuel Puente Marketing Digital y Ecommerce Non Food Grupo DIA; y Carmen Garcia Garcia, Directora de la unidad de IBM Commerce
13:00-14:00 Masterclass: Mobile first: adaptación del ecommerce al cliente digital
Juan Luis Rico, CEO en Lets Bonus, aportará su visión en relación a la convergencia con un componente estratégico e inspirador.
15:30-16:50 Workshop Digital Trends
3 expertos desgranarán las disciplinas y tendencias más innovadoras en el área digital: Big data con Raúl Arrabales, Analytics Senior Manager de Accenture Digital; Branded content, con Mónica Díaz Ponte, Founder at Digital Addiction; y Omni channel, con Luis Miguel Molano, Director Ecommerce y Multichannel en The Phone House.
17:00-18.00 Empleabilidad Digital: expertos profesionales y profesores de ICEMD, compartirán claves, tendencias y oportunidades eninnovación digital. Con la participación de Enrique Umbert, Associate Director Headway Executive Search at Headway Executive Search - IESF; Javier Miranda Gil, Gerente de RRHH en Telefonica; y Raúl Millan, Analytics Senior Manager de Accenture Digital
Jueves 28 de mayo
10:30 - 12:30 Jornada Profesional e-Commerce: Marta Panera, International PR Director Mediterranean Countries & Business Development Spain de Show Room Prive; Eloy Mariaud, Head of E-Commerce at Imaginarium; Ricardo Sánchez, e-Commerce & Omnichannel BU Director de FNAC compartirán claves, tendencias y oportunidades en innovación digital.
13:00-14:00 Masterclass: La revolución del marketplace de la comida. Jerome Gavin, Director de Expansión de Just Eat para Francia, España, Italia, Brasil e India, desgranará las claves del gastronómico, un entorno en auge.
 15:30-16:50 Encuentro Emprendedores, en el que contaremos con experiencias, reflexiones y lecciones aprendidas en el mundo del emprendimiento de la mano de Iñaki Arrola, CEO de coches.com; Marta Esteve, CEO de soysuper.com; Vincent Rosso, General Manager Spain & Portugal de BlablaCar; y Aquilino Peña, Socio Fundador de Kibo Ventures.
Aprovecha tu oportunidad y vive la experiencia de disfrutar de 9 eventos en 1 en el #MainSquareICEMD.