ESIC Eventos
Workshop – Positioning & Mobile Apps Monetization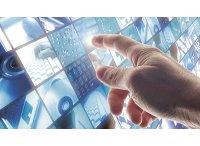 When?
05 de Jul del 2018 | from to
Where
ESIC Pozuelo
Throughout the mobile monetization session, we will try to gain a better understanding about mobile industry evolution, why companies should embrace mobile revolution as the new black, and have a clear vision about how to maximize the upcoming opportunities.
As being excellence in key success factors will be key for those companies when developing the mobile path, we will analyse and discuss what component, both tangible and intangible are meant to be crucial when implementing mobile strategies.

At the same time, we will revisit different monetization models, traditional e-commerce platforms, to move disruptive business proposals, trying to understand how companies that "don't sell" online are able to get revenues and be profitable based in other business opportunities.

Link relacionado
Link relacionado
https://www.icemd.com/idigital/workshop-positioning-mobile-apps-monetization/