ESIC Eventos
Generación ESIC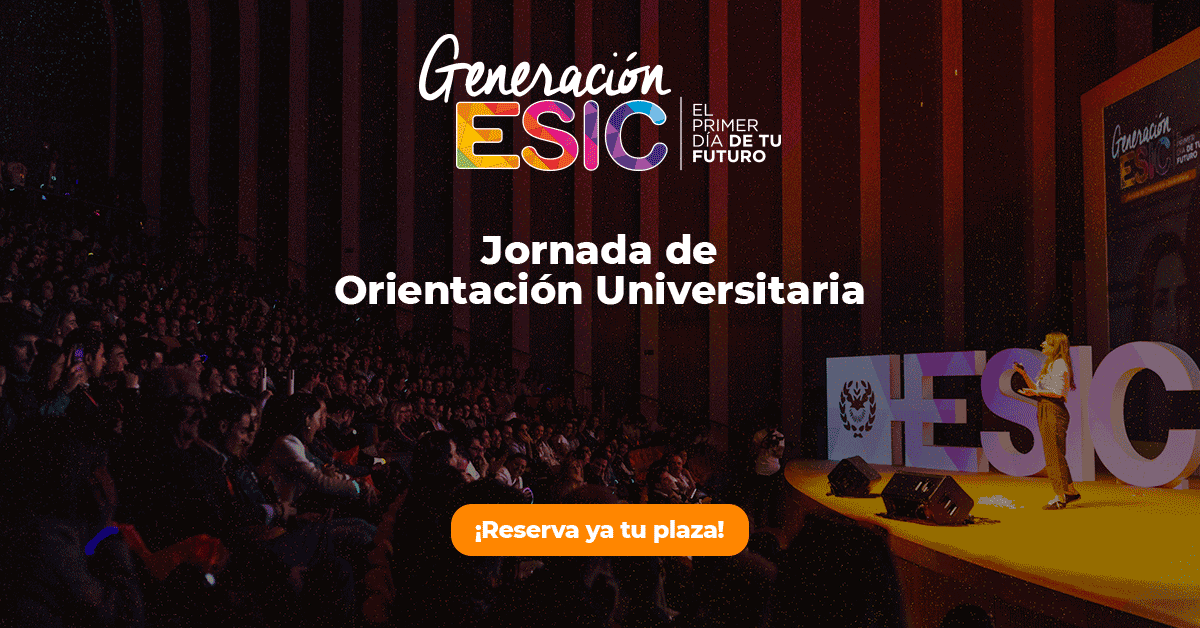 When?
07 de Mar del 2020 | from to
Where
Multicines Bosque - Rambla de Prat, 16, 08012 Barcelona
"GENERACIÓN ESIC", la jornada de orientación universitaria organizada por ESIC Business & Marketing School, llega por segundo año consecutivo en Barcelona el día 7 de marzo en Multicines Bosque de 9: 30h a 13: 00h. El evento recrea un "Hoy es Marketing" para los más jóvenes, con una clara intención de plasmar la realidad profesional dentro de un contexto influenciado y determinado por la imparable Transformación Digital. Las nuevas generaciones, líderes del cambio de mañana, conocerán las profesiones del futuro y recibirán la visita de grandes profesionales del sector:
Belén Pueyo, Digital Manager de Operación Triunfo
Bosco García, CMO de Meller
Anna Rubau, Directora de Marketing de Juegaterapia
Judith Muñoz, Antigua alumna de ESIC Barcelona y Account Executive de Vampire Studio (Primavera Sound)
Viki Gómez, 6 veces campeón del mundo de BMX Flatland
Alba Sala, Head of Marketing Services- Brand Partnerships de 21 Buttons
"GENERACIÓN ESIC" es una oportunidad para orientar a los preuniversitarios en una de las etapas más determinantes de su vida, sobre todo para aquellos que sienten pasión por el mundo del marketing, la empresa y el digital business.