ESIC Eventos
Conversación sobre estrategia, internacionalización, datos y toma de decisiones en las empresas.
When?
24 de Jun del 2021 | from to
Where
ESIC Sevilla
Formato
Streaming & Presencial
En un contexto en el que la incertidumbre se ha instalado en la vida de muchas personas y empresas, se hace más valioso el asesoramiento experto de profesionales, cuyas vivencias y experiencias trasladan tranquilidad y optimismo a través de su relato.

Dos directivos, y también amigos, conversarán sobre cómo vislumbran el futuro inmediato de las empresas en cuanto a la gestión de los datos, la internacionalización y modelo de gobernanza. Hablarán sobre la importancia del rol del directivo en el contexto actual y los desafíos a los que se enfrentan en el plano económico, empresarial, social y ambiental y enfoques como la toma de decisiones basadas en datos para abordarlos con más garantías de éxito.
Networking al finalizar la jornada.
Asistentes:
Ricardo García Lorenzo: Subdirector Innovación Agroalimentaria Cajamar.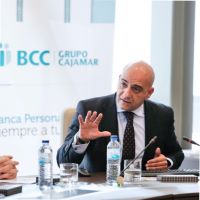 Mikel Aguirre: Head of Political and Single Risk COFACE IBERICA.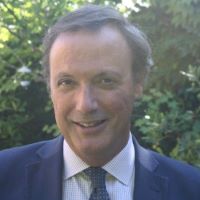 Contact
Contacto
Felipe Caballero