ESIC Eventos
"Oportunidades profesionales: medioambiente y empresa"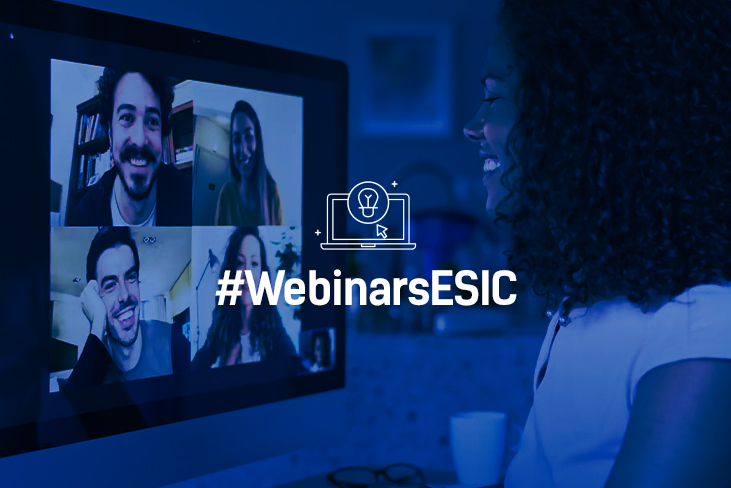 When?
03 de Jun del 2021 | from to
Where
Online - Streaming
La preocupación por el medioambiente va en aumento en la medida que se encuentran más evidencias sobre la incidencia de la actividad humana en el deterioro del medio natural. Gobiernos, instituciones, empresas y organizaciones de la sociedad civil están aunando esfuerzos por contrarrestar una tendencia que nos lleva a cuestionar la sostenibilidad del mundo en el que vivimos.
Los actuales modelos actuales de producción y consumo presionan sobre los recursos naturales hasta el punto de que, en la actualidad, necesitamos 1.7 planetas para seguir manteniendo nuestro estilo de vida. Eso es inviable.
El Día Mundial del Medio Ambiente nos sirve para recordar la necesidad de actuar ante esta urgencia. Por ello todos los implicados trabajamos desde nuestras posibilidades en la búsqueda de soluciones. Lo hacemos colaborativamente, pero precisamos personas motivadas y preparadas para llevar adelante las acciones necesarias. ¿Cómo son esos perfiles que trabajan para cambiar el mundo y hacer de él un lugar más vivible? ¿De dónde surgen las motivaciones para trabajar por estos temas? ¿Qué dificultades tienen los profesionales? ¿Es posible (re)orientar una carrera profesional hacia cuestiones medioambientales en las organizaciones?
AGENDA
17.00 h. Presentación del webinar y contextualización de los temas a tratar.
Anna Bajo. Directora de Sostenibilidad de ESIC.
17:05 h. Presentación "Trabajando en la conservación de los ecosistemas terrestres desde y con las empresas".
Susana Domínguez. Presidenta de la ONG Bosques sin Fronteras.
17:20 h.  Mesa de debate.
Antonio Burgueño. Director de Calidad y RSC en FCC Construcción.
Paz Nachón. Head of Climate Action at Vertis Environmental Finance.
Xavi Hernández. Programme Specialist, Crisis Response for Africa/Latin America and the Caribbean - UNDP New York.
Susana Domínguez. Presidenta de la ONG Bosques sin Fronteras.
Modera: Eduardo Ramos. Profesor de ESIC experto en 'Just Transition to low carbon economies for climate change mitigation'.
17:50 h.  Coloquio con los asistentes.
18:00 h.  Conclusiones y cierre.