Would you like to start or continue
your university career at ESIC?
Imagen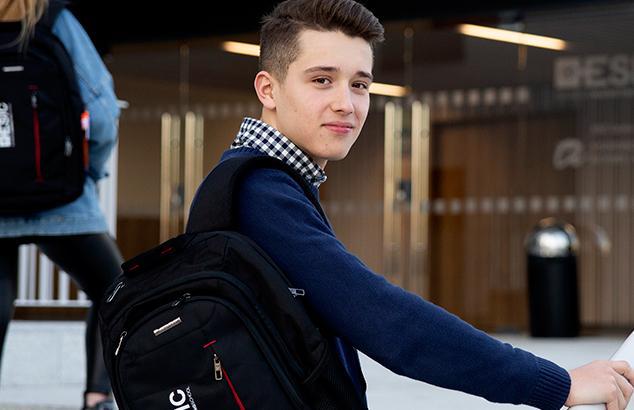 Texto
We provide you with a validation plan based on the studies you have taken and those you want to study. Join the #GeneraciónESIC.
An educational project based on quality, business reality and inclusive training. By studying Official, Private or Double Degrees, you will be able to face business challenges in the future with a guarantee of success.
html
What to sudy in ESIC
The best specialized training with different curricular itineraries.
Bachelor's Degree in Business Administration and Management


Bachelor's Degree in Marketing


Degree in Global Marketing Management


Bachelor's Degree in Digital Business


Degree in Digital Business


Bachelor's Degree in International Business
Complete your Bachelor's degree with the best specialization.
Data Science


Entrepreneurship and Innovation


Global Marketing Management


Digital Business
Sustainability Management
Download dossier
Study at one of the best private universities in spain and live aunique experience
At ESIC we are committed to training professionals capable of succeeding all over the world. Our multicultural approach will give you the opportunity to live a unique experience in a country with great professional opportunities.
International scholarship up to 25%*
Take advantage of our international scholarships so the only thing you need to worry about is your professional development.
Internship program
Guaranteed professional internships. Membership of the ESIC employment exchange for life. Average employment rate of 93%.
Simple management of academic records
Don't worry about administrative procedures, in ESIC we simplify the management of your academic records.
Accommodation advice
Are you looking for accommodation in Spain? We help you find accommodation that suits you, at the location of your choice.
Online
admission
You can take the online admission test conveniently at home.
Information request
If you are studying International Baccalaureate (IB) contact us to see what scholarships are available and take the online admission test. If you would like to start this academic year 2021/2022 you must come from a pre-university system or a European baccalaureate (French, British and German amongst others) or International Baccalaureate (IB Diploma).
Welcome to ESIC
We have campuses in the two most cosmopolitan, open, dynamic and vibrant cities in Spain.
You choose where to study.
+140
Agreements with companies
#1 (Spain)
Marketing and
Digital Economy.
And one of the most influential in the world
Request information without any commitment
Choose the program of your preference and an admissions advisor will contact you shortly with more information