ESIC Eventos
OPEN DAY - International Programs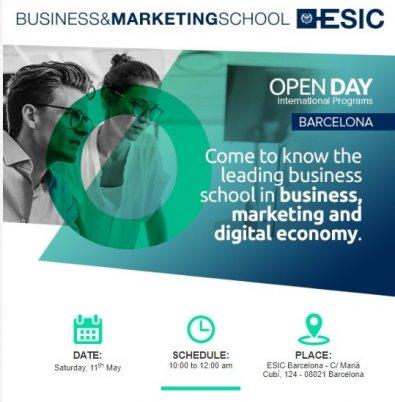 When?
11 de May del 2019 | from to
Where
Campus Postgrado ESIC Barcelona
Dirección
C/Maria Cubí, 124 - 08021, Barcelona
Do you want to get to know our international programs?
An innovative, academically sound, practice-driven training that prepares you to become a disruptive leader in the areas of marketing, digital strategy and business development with a global perspective.
SCHEDULE
1. Official presentation.
2. Presentation programs with Luca Dell'Oro, Director of the Master in Marketing Management at ESIC Barcelona.
3. Occupation and job opportunities presented by the Professional Development Unit at ESIC Barcelona.
4. Admission Process.
5. Former student testimonials of any of these programs.